产品信息

控制卡-配KW系列驱动器 详细信息
更新时间:2014-4-24 16:25:46 点击:973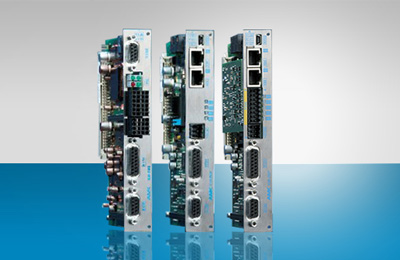 产品简介

The controller cards are inserted into the card slot of the KW compact inverter module. The digital signal processor on the card implements the complete closed-loop drive control, including all monitoring and communication functions.
详细资料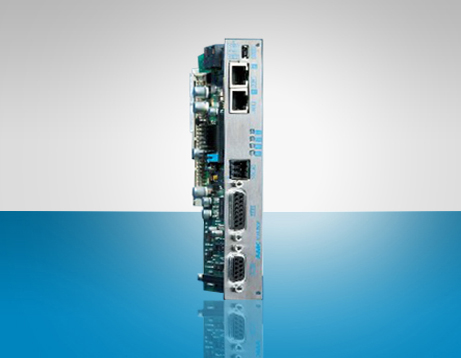 With the controller card KW-R06, AMK has created a new platform for outstanding controller performance in the AMK drive system: With EtherCAT/VARAN as realtime Ethernet interface, a fast system bus is available which is predestined for high dynamic positioning tasks. So more than 100 drives with setpoints can be used synchronously. Integrated filters avoid disturbances by noise or cyclic influence. If no absolute encoders are used, the commutation can be effected by software using a micro movement.
Furthermore, the controller card has an option slot with which the system can be expanded through digital I/O's.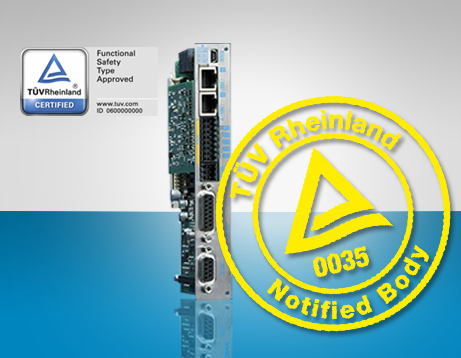 The KW-R07 is similar to the KW-R06. Additionally safe drive solutions up to PLe according to EN ISO 13849-1 can be realized. The control of the safety functions is carried out by safe I/O's or via FSoE by a safety PLC.
·
Safe Encoder Monitoring (SEM)
·
Safe Maximum Speed, (SMS)
·
Safe Operating Stop (SOS)
·
Safely-Limited Speed (SLS)
·
Safely Limited Increment (SLI)
The KW-R07 and KW-R17 controller cards for the AMKASYN KE/KW servo converter series contain three safe, indexable inputs and two safe, indexable outputs. The safety functions are TÜV-certified and are suitable for requirements up to PLe (ISO 13849-1.2008) and up to SIL 3 (IEC 62061).
The safety functions can be commanded either by the local safety inputs or by the FSoE protocol. With the commissioning tool of AMK's AIPEX PRO engineering software, the certified, safe PMT Parameter Editor is already integrated.
Controller cards KW-R03, KW-R03-P & KW-R04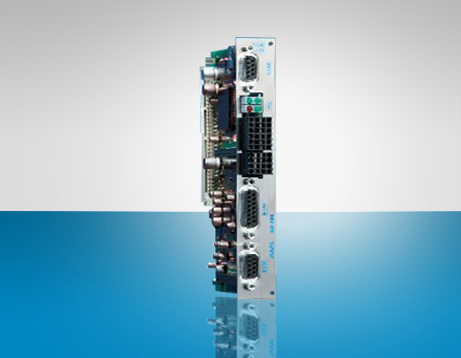 The KW-R03 is a controller card with full functionality. For connection to a control and to additional participants, the CANopen (ACC bus) interface is available.
Up to 32 drives with setpoints can be used synchronously. The controller card offers two option slots for expanded functionality.
The KW-R03P adds PLC functionality.
The KW-R04 for resolver-issues is similar to the KW-R03 without the encoder connection X131.
Minimum fieldbus cycle time

Hall generator (over resolver input)

Square wave signal interface (input/transfer)

2. encoder connection, e.g. charge encoder

U/F running without encoder

Analogue input ±10V (release)

Square wave impulse output (SIWL), fmax